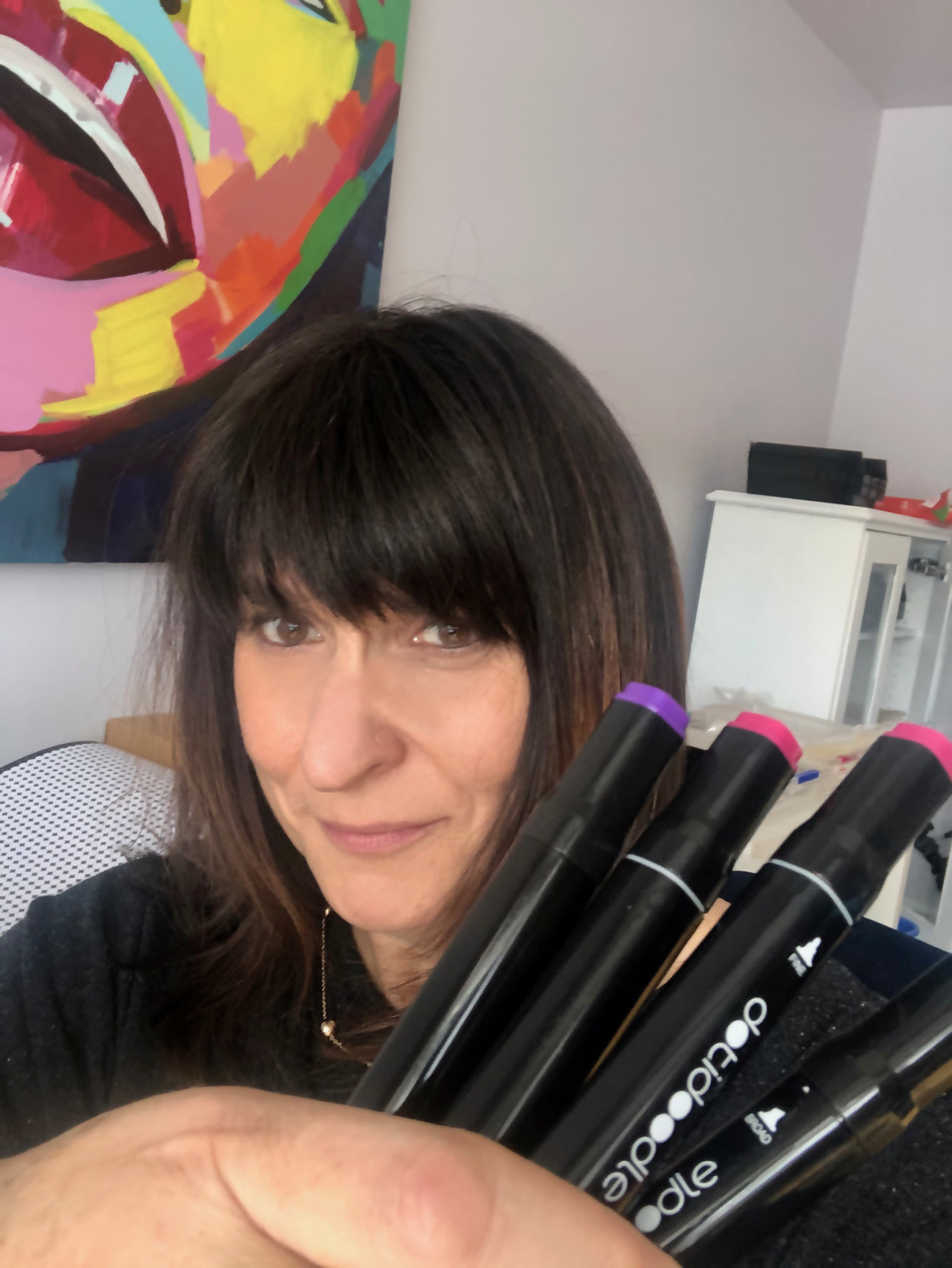 Get to know
Mandy Kadey Schneider, the founder of dotidoodle. Mandy is an award-winning Canadian artist and graphic designer whose illustrious career and unique blend of creative talents led her to develop dotidoodle.
Originally from South Africa, Mandy studied design at WITS Technicon School of Art and Design in Johannesberg. Before coming to Canada, her last job in South Africa helped shape her creative future, working with the very first version of Adobe Illustrator and learning to apply traditional art and design concepts in the digital space.
Her early mastery of graphic design led to her position as one of the leading experts in the field. It wasn't long before Mandy opened her own business after her arrival in Toronto, doing package design for several well-known brands.
The idea of dotidoodle
came to Mandy during the COVID-19 pandemic. After spending hours on puzzle after puzzle with her daughter, only to break the finished product apart and put it back in the box, she thought there had to be a better way. Mandy set out on a mission to develop a product that would allow people to mindfully create something that could be enjoyed long after arriving at the finished product.
Enter dotidoodle!
Dotidoodle is a completely customizable piece of art – start by choosing an image you love, whether it be a person, a pet, your favourite celebrity, or a photo of a piece of artwork. And if you're looking for some inspiration, you can shop our collection of ready-to-colour kits, too!